Kids in Winchester can choose from a fantastic list of summer camps, from traditional day camps to specialty music, performing arts, and STEM classes.
Summer Camps in Winchester for Children and Teens
Acera STEAM Summer Camp nurtures kids through various programs, including fashion technology, physical computing, wood shop, songwriting, outdoor survival, and raft building, among many others, all designed around building science, technology, engineering and math skills. | for kids aged 5-17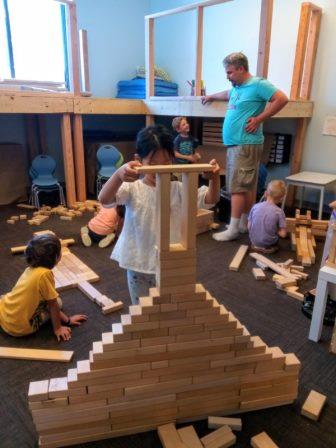 Credit: Acera STEAM Summer Camp
Kidstock! Creative Theater offers art, movement and music summer programs. Kids will enjoy age-appropriate themes and will learn creative arts, stage development, performance, and presentation skills. | for kids aged 4-15
Winchester Community Music School enrolls new and continuing students in summer private lessons and music programs. The school is located at 407 Highland Avenue in Winchester. | for students of all ages
Nearby Towns with Great Summer Camps
Additional Resources
The Motherly Life camp directory is a great resource to help parents find the best camp for their kids during February, April and Summer school breaks.
American Camp Association New England is a non-profit organization that offers a free online guide, advice and search features for summer camps in the area. Camps that have received ACA Accreditation voluntarily comply with peer-reviewed standards related to health, safety, and quality programming.