Reach a large audience of parents who are actively searching
for childcare, schools, activities and camps.
1. Select your business category.
2. Complete and submit the online form.
Camps Listing

for providers of day or residential camps during any of the school breaks.

Activities Listing

for providers of activities, classes, and lessons designed for kids and/or families. If you also provide a camp, you may submit an additional profile under the Camps Listing.

Daycare Listing

for daycare centers and preschools.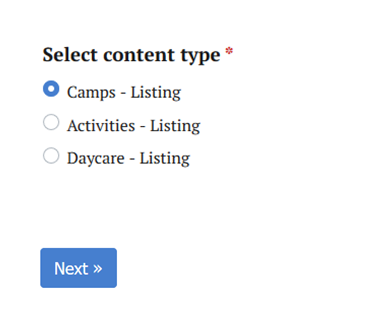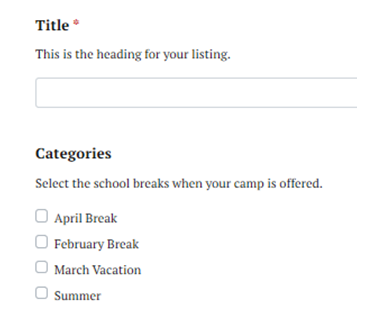 After a quick review by Motherly Life, your business profile will be published!